Metal
Extreme conditions, intense competition
Few industries can match the extreme operating conditions in steel and other metal mills. Temperature and speed extremes. High and constant shock loads. Abrasive dust, aggressive chemicals and high humidity. Combined, these conditions degrade equipment, cause unplanned downtime and make effective maintenance difficult at best.
Today's mills also face equally intense global competition and environmental scrutiny. Bottom line? The need to increase productivity, profitability and sustainability has never been greater.

Converters
A dangerous mix of conditions and materials
Often called BOS ¨C Basic Oxygen Steel-making ¨C the converter process carries, quite literally, a dangerous mix of operating conditions and materials. Pressurized oxygen and molten bath temperatures as high as 3000 ¡ãC mix inside the converter, while converter bearings are exposed to high static loads, sometimes combined with severe vibration and slow rotating movements.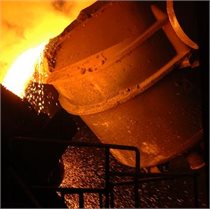 Slab casters
Roll line performance is key
Caster process performance is directly linked to roll line performance, so mills are always looking for ways to improve it. Extending roll line surface life, for example, can increase both machine productivity and product quality. Given the extreme operating conditions that slab caster rolls endure, however, such improvements are difficult to achieve.
Highly competitive market demands
Driven by a range of infrastructure projects worldwide, bloom and billet casting is an extremely competitive area of steel production. Maintaining profitability requires effective cost control. Improving profitability means increasing caster speeds, or producing higher steel grades. Either approach increases mechanical demands on rolls and bearings.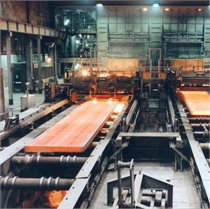 Moulds
Harsh production challenges
Draining large quantities of molten metal and converting them to semi-solid strands generates heavy thermal stresses, abrasive dust and steam. Staying competitive in today's global market means that moulds must operate with great flexibility to produce a range of material grades and sizes.
Traditionally, moulds have employed either mechanical screws or hydraulic cylinders to change mould width. While both systems struggle with reliability over time, hydraulics also pose fire risks and consume a significant amount of energy.
Rolling mills
Adapting to new demands
Hot and cold rolling mills are under pressure to increase output while maintaining, or even improving product quality. Doing so generally means adapting equipment for higher loads or reconfiguring mill stands ¨C an extremely costly proposition.
In either case, the process control features involved result in tougher working conditions and maintenance requirements for bearing arrangements. Operational safety and environmental legislation are additional challenges.